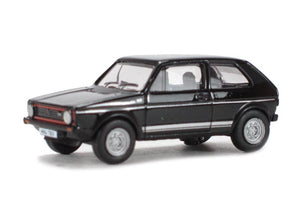 76GF002 OXFORD DIECAST Golf GTI in black
OXFORD
Regular price $15.00 Sale
The name Golf comes from the German word for Gulf Stream - Golf Storm, an oceanic air current.
They were fond of calling their VW models after famous winds at one time, including the VW Sirocco, Bora, Jetta and Passat, as well as the Golf.
Designed by an Italian automobile designer - Giorgetto Giugiaro, the Golf featured a water-cooled engine, front wheel drive and a hatchback shape. Its mechanical attributes ensured crisp handling and good road holding, ideal for the 'hot hatch' youth of the day - and it was comfortable into the bargain.